By request I am reposting my no-knead bread. I made it last week with whatever flour I had in the pantry and I was delish.
KEY is to leave the dough proof for at least 10 to 12 hours near a source of heat like a sunny window, heater or next to the warm oven.
So pull out your  Dutch Oven = cast iron oven pot and start baking bread.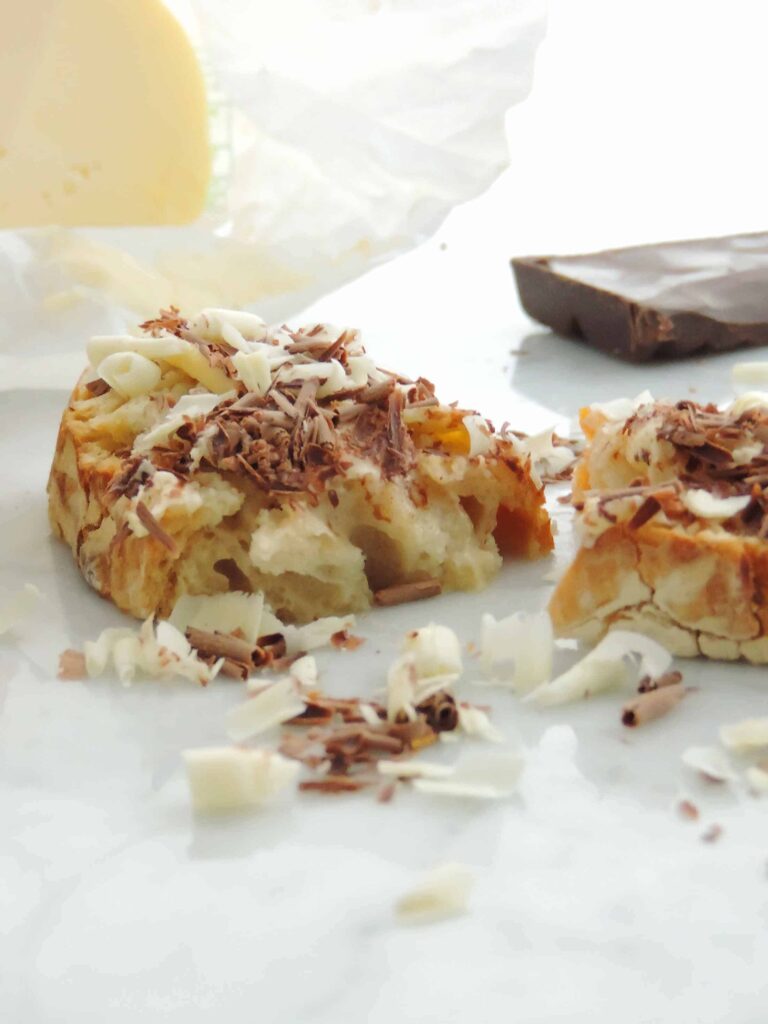 Print
No-Knead Dutch Oven Bread
Ingredients
420 gr flour ( I just used what I had in the cupboard)
2 teaspoons salt
1 teaspoon dry yeast
350ml  warm water (about 40 C)
Instructions
In a large bowl, whisk the flour, salt and yeast until well mixed. Pour in the warm water and with a wooden spoon stir until a dough forms. It will be a very sticky mixture but all the flour should be adsorbed.
Cover the bowl tightly with plastic wrap and set aside in a warm place for 8 to 18 hours so the dough can rise.
Pre heat the oven at 220 C and place the cast iron pot with lid into the heated oven for 30 minutes.
Punch down the dough, transfer the dough onto a generously floured piece of parchment paper. With floured hands shape the dough into a ball. Sprinkle top lightly with flour and cover with plastic wrap and let rest for 30 minutes.
Remove the Dutch Oven from the oven, uncover the dough and transfer with parchment paper to the pot. Cover and return to oven to bake for 45 minutes. Then reduce the temp to 200 C and bake another 15 minutes uncovered.
Let cool before slicing.
Notes
recipe on www.LeeksandHighHeels.com by Sandra Slawinski
Courses Bread
I enjoyed my fresh bread with salted butter and dark and white chocolate shavings –
Written and photographed by Sandra Slawinski without commercial deals.  I am Ambassador for Le Creuset as I love the brand, this dutch oven I bought 15 years ago in Paris.