As a professional events planner, entertaining at home gives me both joy and allows my creativity to take over. Having friends over and pampering them is just one of my favourite things to do. Here are 10 my best tips for you.
My fulltime day job is event planning, I ve been in that field for 25 years already, yet it still brings me joy every time to plan an event regardless the size or occasion. Entertaining at home is a true joy for me and when remodeling my apartment in 2011, I made it to fit a table seating up to 10 people.
Key for me was to make the main space open plan: the hallway, kitchen, living room and dinning room are all one space now so when I have guests over, no matter what I am doing we are all engaging at all times.
Regardless how your space is configured there are some key essentials that will make your party at home a great success.
10 essential tips for entertaining at home:
1. Prepare in advance, make a plan, make a timeline, get as much done before your guests arrive.
2. Think of everyone, guests with dietary restrictions or prefer non alcoholic drinks. You can ask in advance upon invitation if any restrictions but just in case, plan for every option.
3. Plan the music, I like a little background music and whether you make a playlist, or stream, make it easy, chill and smooth.
4. Pick a theme. In keeping with the purpose of the celebration select a theme for your table setting and type of food you will serve.
5. Use pops of colour. Flowers, napkins or colourful serving dishes bring joy to your table or buffet.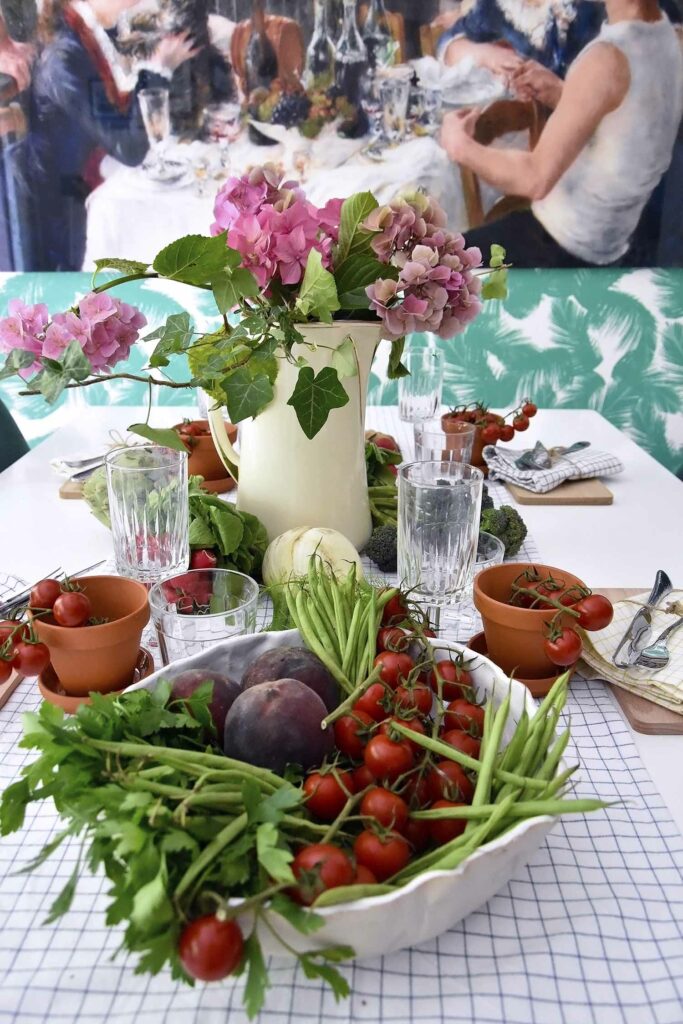 6. Keep it simple. Select easy, simple yet flavourful recipes you have already tried before. If you plan a showstopper dish, let the other course be simple.
7. Mix and match. Both in guests you invite, in the food you serve and the table you set, give it a little personality.
8. Get out of the kitchen! One of the most important tips, you invited your guests to be with them not slave in the kitchen.
9. Opt for self service. Lack of countertop space to plate up 8 individual plates, don't worry, so do I. Opt for dishes to pass at the table of self serving in the kitchen.
10. Have fun. The reason you have your guests over is to have a great enjoyable evening shared over a plate of wholesome food and delish wine, so let it go and enjoy!
Written and photographed by Sandra Slawinski without commercial deals.