The other day I served vegetable fries cooked in the oven with tasty dips, and it was a hit.
I am always searching for new and different snacks to serve with drinks. I guess it is easy to open a bag of crisps and a jar of dip but that is soo not me. I think when you start off with a great bite with drinks it not only sets the tone for the meal to come but also opens up the appetite. I often forgo serving a starter and instead serve a variety of tastes. This way my guests can choose what they wish to nibble on. It makes for casual conversation and easy complicity amongst your guests before taking a seat at the table.
I made sweet potato and carrot fries and let my guests dip into a greek yoghurt courgette dip, a fresh tomato hummus and spicy avocado.
I choose orange and purple carrots to add colour. An other vegetable easy to use is courgette.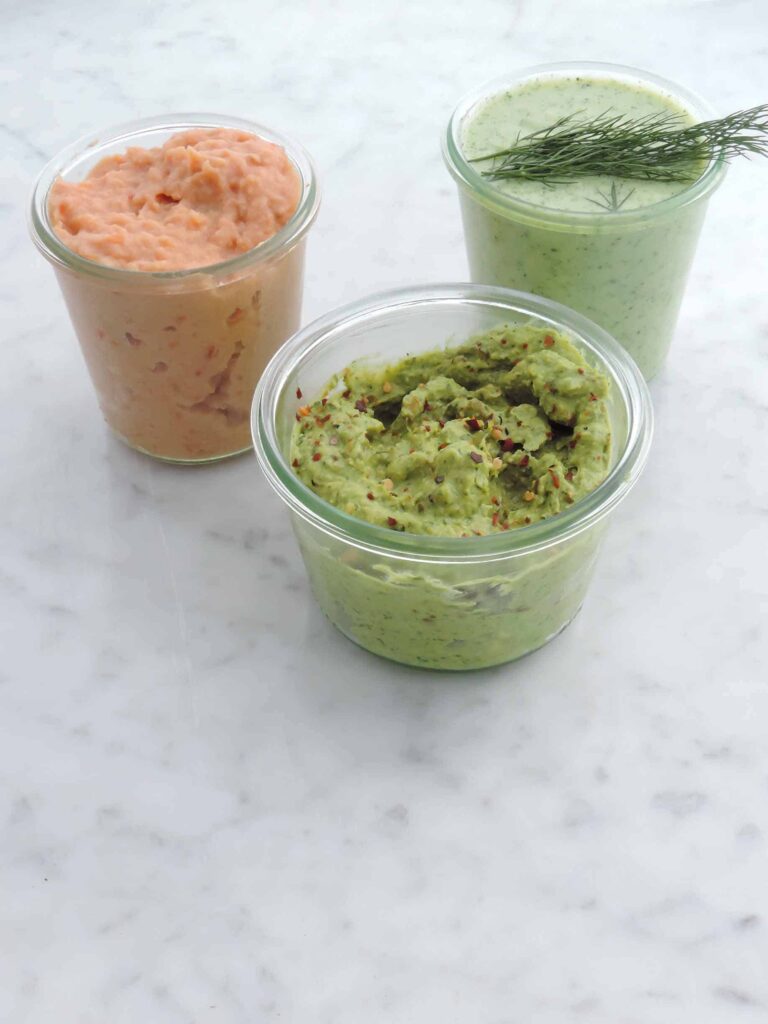 Print
Vegetable fries and dips
Yield 4 people
Ingredients
for the fries:
4 carrots
2 sweet potato
olive oil, salt and pepper
for the dips:
30ml greek yoghurt, 5cm courgette , dille, lemon juice, salt and pepper
30gr chickpeas, 30 gr tomatoes, olive oil, salt and pepper
1 avocado, coriander, chili flakes, salt and pepper
Instructions
for the fries:
Pre heat the oven at 200C degrees, cut the carrots and sweet potato in 7 to 10 cm long fries.
Spread them on a baking tray, add olive oil, season with salt and pepper.
Bake in the oven for 15 minutes and turn them over, bake further 10 minutes.
Remove from oven. Let cool for a few minutes and serve.
for the dips:
mix the ingredients per dip in a blender, i like them chunky but blend them as smooth as you prefer. Season to taste with salt and pepper.
Notes
recipe on www.leeksandhighheels.com by Sandra Slawinski
all pictures by Sandra Slawinski