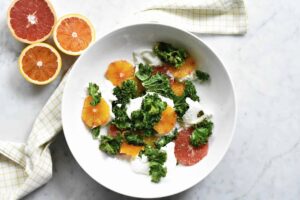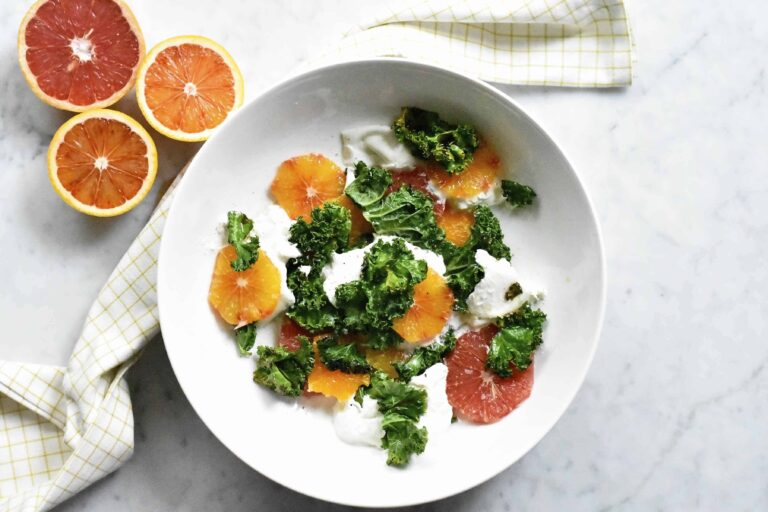 My winter citrus, crispy kale and creamy burrata salad
Yield 2 portios
Ingredients
1 blood orange
1 orange
1 pink grapefruit
1 tangerine
a few springs of kale
olive oil
salt and pepper
Instructions
Slice the peel of the citrus. Slice the citrus diagonally in slices. Layer on the plate.
Tear the kale leaves from the stem ( you can use those in soup or in a veg tarte), heat some olive oil in a frying pan and add the kale, fry till tender. Add ot the citrus slices.
Top the citrus and kale with the burrata, season with salt and pepper and a drizzle of great quality olive oil and enjoy!
Notes
on www.leeksandhighheels.com by Sandra Slawinski
Recipe by Leeks and High Heels at https://leeksandhighheels.com/recipes/winter/my-winter-citrus-crispy-kale-and-creamy-burrata-salad/