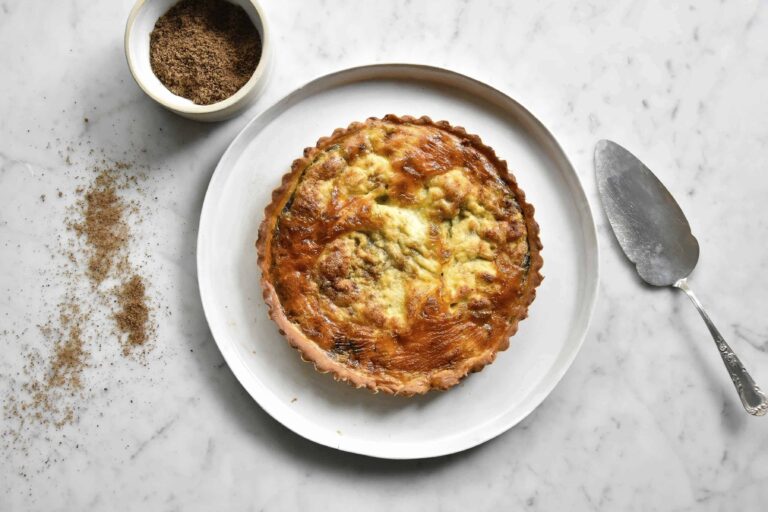 My tarte au sucre - sugarpie
Yield 4 portions
Ingredients
200 gr plain flour
15 gr fresh yeast
30 gr butter, melted
10 gr white sugar (for the crust)
2 eggs
100 ml lukewarm milk
125 gr cassonade - brown sugar
50 ml  cream
Instructions
Pre heat the oven at 180 C. Butter and flour the tin ( I used a 20 cm diameter).
Dissolve the yeast in the lukewarm milk. Add to the flour with 1 egg and the white sugar. Whisk to combine. Add the melted butter till the dough combines into a ball. Let the dough rest for 30 min on the counter covered with a  tea towel. ( this is a relatively wet and stretchy dough)
Roll out the crust on a flour dusted surface and layer into the tin. Prick with a fork some air wholes.
Whisk 1 egg and cream together. Cover the bottom of the crust with 3/4 the cassonade, add the egg and cream mixture and sprinkle the rest of the cassonade over it.
Bake for 20-25 minutes and let cool in the tin.  
Notes
on www.leeksandhighheels.com by Sandra Slawinski
Recipe by Leeks and High Heels at https://leeksandhighheels.com/recipes/belgian-classics/belgian-classics-tarte-au-sucre-sugar-pie/