Artichokes baby and other are in season now till end of May. Now total confession, I DO NOT LIKE artichokes and never cooked them before. I like a challenge! And it's not because I don't like it I want to deprive you! I read over 50 or so recipes and it comes down to 2 type of preparations: either boil or steam them OR sauté or roast them.
I used baby artichokes versus the globe ones that require to remove the middle hairy part as that is inedible. Prepare yourself there is a LOT of waste in preparing artichokes. Most of this veg is for the compost bin.
ARTICHOKES – baby or globe – this Mediterranean flower bud was hugely popular in Ancient Greece and Rome however it seems to ve originated in Egypt. Before the artichoke flowers, the bud is eaten. Baby artichokes re actually fully gown flower buds, just a. smaller variety.  You definitely need lemon juice while peering them or they go a nasty grey in seconds.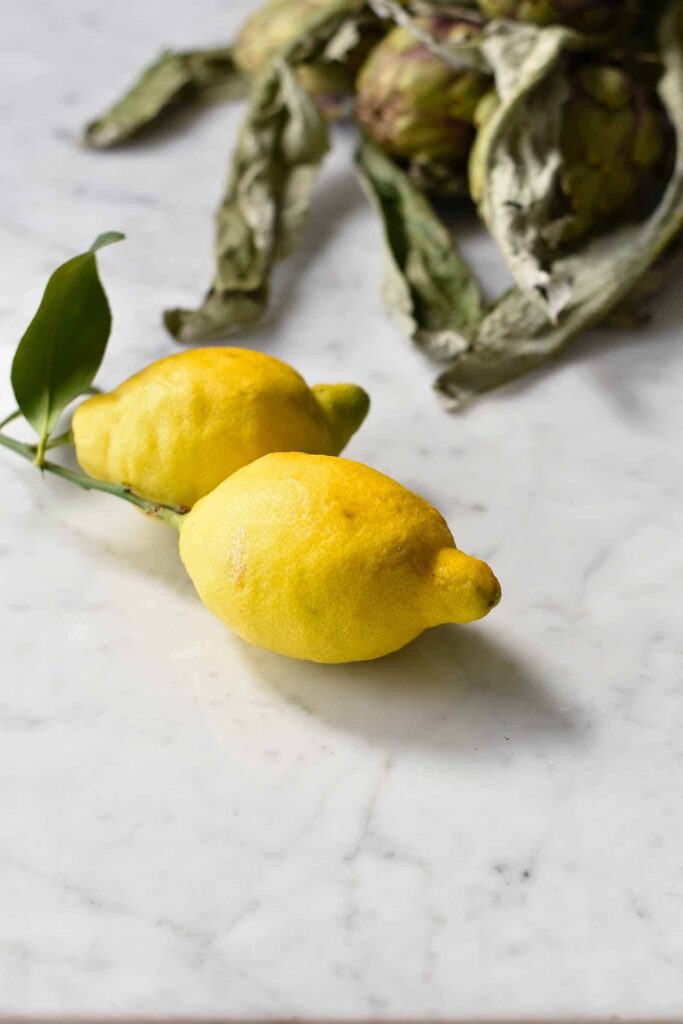 STEP 1: Juice a lemon, add to a bowl with 2 tablespoons of olive oil, 100 ml of water and pinch of salt.
STEP 2: Cut the stem off, and chop 1/3 of the top.
STEP 3: Peel back the hard outer leaves until you get to softer sealer leaves.
STEP 5: Trim back the stem. and cut in half.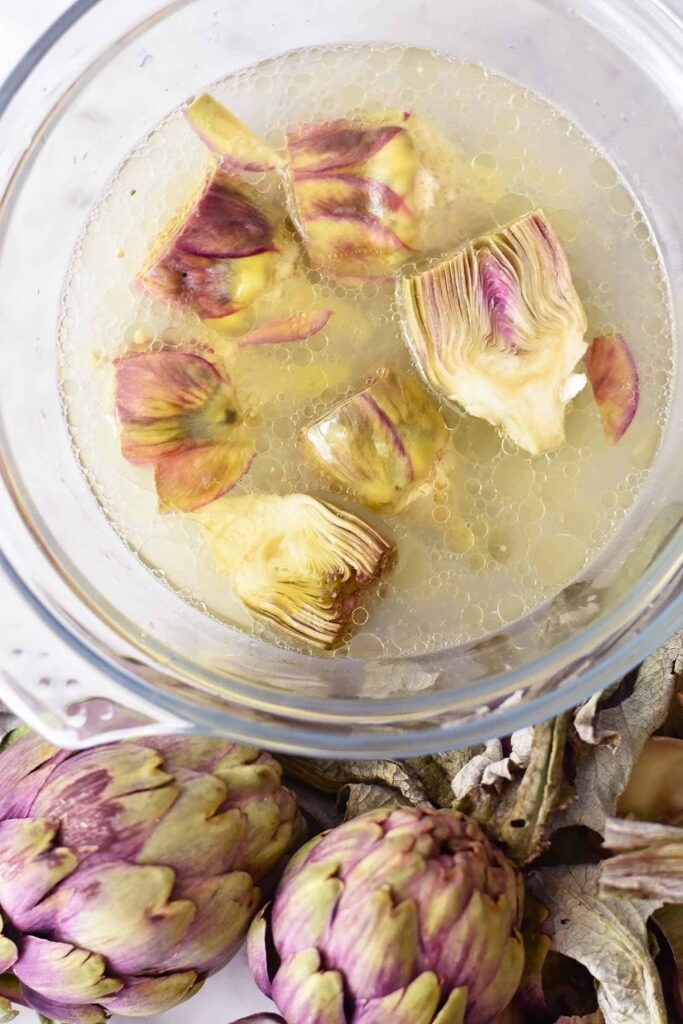 STEP 6: Plunge them immediately in the lemon and water mixture and mix to coat them well.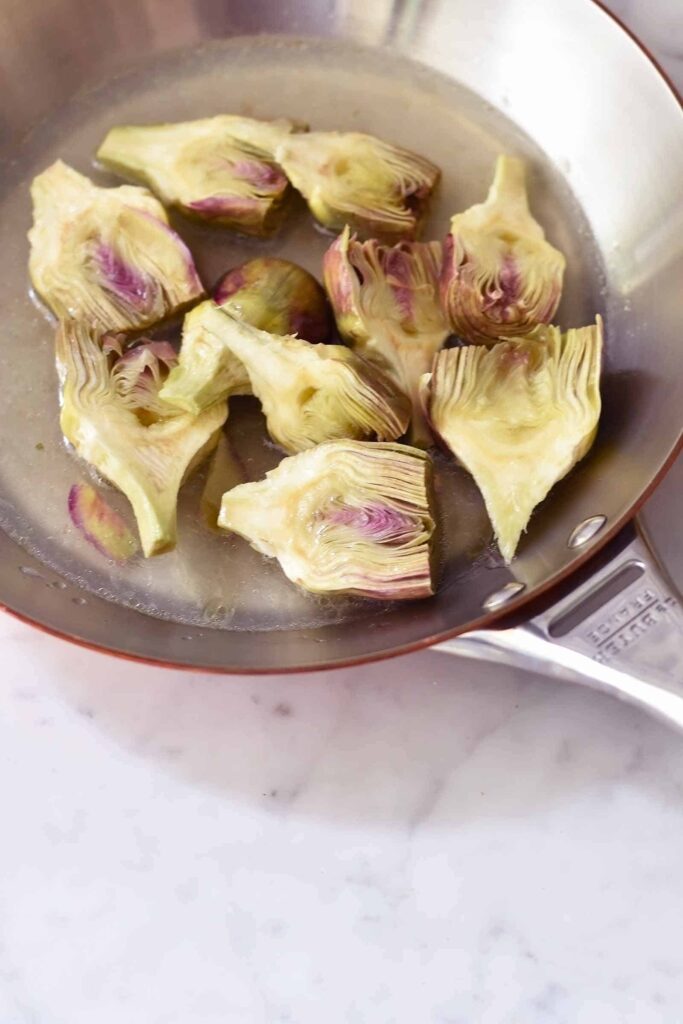 SREP 7: Tip the bowl with artichokes and lemon, water oil mixture in a pan. Cook with a lid for a few minutes and then remove and let reduce. Caramelise the artichokes a little on both sides and serve with olive oil. I used the one with bergamot lemons.
Print
My sautéed baby artichokes
Yield 2 portions
Ingredients
5 baby artichokes
1 lemon
1 table spoon olive oil
salt
Instructions
In a bowl juice the lemon, add water and olive oil and pine of salt.
Clean the artichokes by cutting off the stem and 1/3 of the top. Peel back the outer leaves till you get to the softer sealer leaves. Trim back the stem. Immediately submerge them into the lemon mixture and coat them well. This will avoid them from going grey.
Heat a pan, add the artichokes and the lemon mixture. Steam with lid on for a few minutes, remove lid and sauté the artichokes will all the liquid is evaporated and they are caramelised on both sides.
Serve with olive oil and lemon.
Notes
on www.leeksandhighheels.com by Sandra Slawinski
---
I used my own stuff, not paid to post: plate from Hema, cutlery from ZaraHome, Dish towel from Daylesford Farm-UK, copper pan from Dehillerin -Paris,  knifes Wusthof.