Pantry cooking or confinement cooking I guess we could say challenges us in a whole new way. So let me help you along a little as also I (re)discover using mostly pantry treasures in my cooking.
Check out my turmeric chickpea topped sweet potatoes HERE and on my IG stories my cod and quinoa cakes with salsa. More challenges to come.
HERE you can find my post on 55 items to have in your pantry for a healthy lifestyle.
Now for some EXTRA TIPS in creating pantry recipes:
Check online, a lot of food site and bloggers ( like me) are posting plenty of inspiration. Make a preserve, jam or chutney.
My spicy pineapple chutney(for the recipe click HERE)
4 steps to help you master the pantry creation:

Start with a hero dry ingredient like: dry pasta, rice, quinoa, or lentils.
Add a canned vegetable like chickpeas, tomatoes or corn.
Finish off with something smooth like a poached egg, coconut milk or yoghurt.
Amp up the flavour by seasoning well with herbs and spices!
My winter minestrone (for the recipe click HERE)
Don't be afraid to experiment. Cook ingredients separately and only combine a small batch so you can taste and adjust.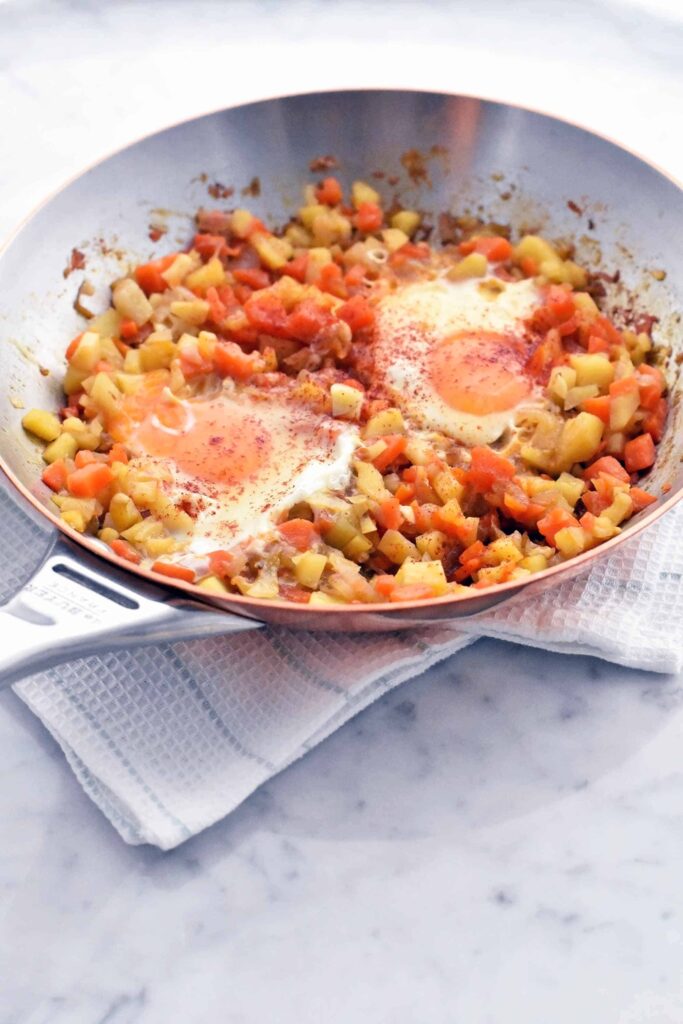 My vegetable has with smoked paprika eggs (for the recipe click HERE)
Bake: we usually ve about everything in our pantry to bake something. Look up substitutes online if you are missing a certain flour or other ingredient. check out my waffles recipe

HE

R

E

.
Enjoy the pantry cooking challenge and leave me a note if you want to challenge me
---
not paid to post, used my own stuff