It's FRIYAY!!
The weekend is upon us, so before you hit the grocery store have a look at my recipes for the weekend because you might get some extra inspiration. I pulled 5 recipes from my winter repertoire to help you on your way. No wondering what to cook this weekend.
I share a mood boaster drink, a take the pan to bed & watch nextflix breakfast, a zingy lunch, a little something sweet and a comfort food dinner recipe.
Start your day with a warming latte, pink no less, an instant mood booster guaranteed. For the recipe click HERE 
How about a good breakfast to continue with? Try my vegetable hash and eggs with smoked paprika – to die for, trust me! And you can just take that pan to bed and switch  netflix on.  Have you seen Chef's table season 6 yet? Recipe HERE.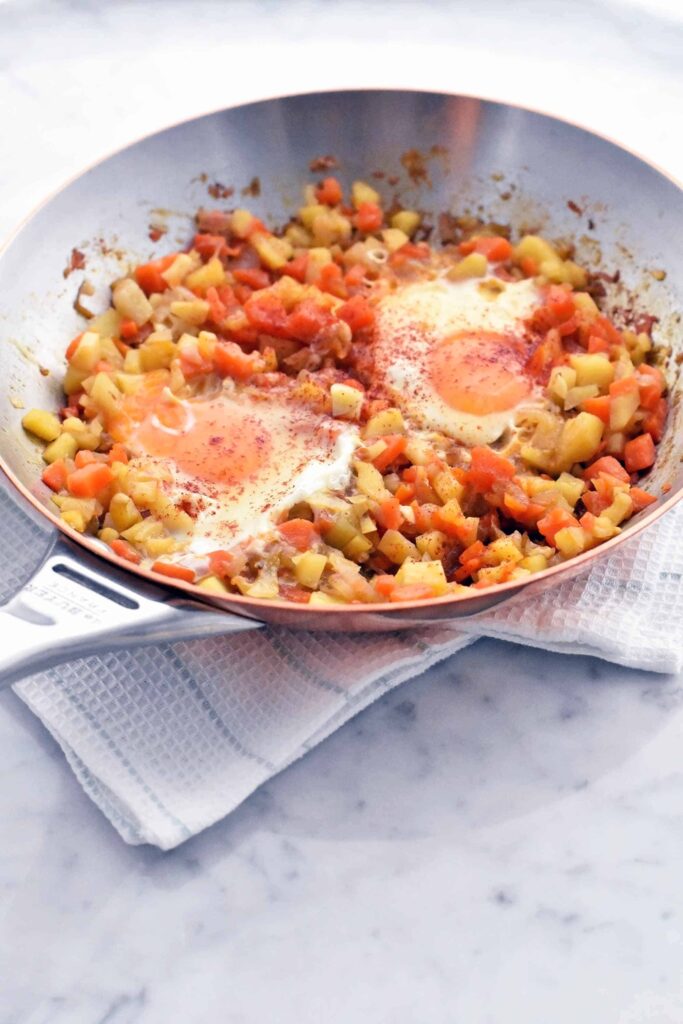 Have a colorful lunch with this easy does it citrus and radicchio salad . Click HERE for the recipe.
Go on it's the weekend have a little something sweet, this pavlova is easy peasy and very gratifying! The lemon curd will keep for a few days in your fridge so you can have a spoon full every day next week. Now isn't that something to look forward too? HERE is the recipe.
And if you are looking for some comfort food for dinner, look no further and make this dish from my Belgian classics series every 1st Wednesday , Flemish stew made with brown beer. Click HERE for the recipe.
Have a GREAT weekend and let me know what recipe you loved the most!